WhatsontheTop
The world has become a global village and the internet service or industry accounts for nearly half of generated income in the 21st century. It's no news that lots of people make their money from the internet through videos, websites, advertising, online traffic, and more. To access the internet for whatever purpose, you require a laptop or computer.
As an online or digital marketer, your laptop is your best friend. You are expected to be online daily for several hours to ensure you meet your personal or financial goals.
Computers, laptops, and notebooks are one of the wonders of our always advancing technological world and play a vital role in them attaining success. They are used by online marketers, software developers, online advertisers, marketing consultant, for long periods and have the potential to get spoilt during usage. Laptops are fragile and can quickly get damaged during service, and so require intricate repair services, especially when the damaged parts are delicate hardware areas.
When do you seek the Assistance of Professional Laptop Repair Services?
Software related problems are among the most common problems laptops experience. Therefore it becomes essential to determine and decide whether or not the fault is hardware or software related. If the fault is software related, with no outstanding physical damage inflicted on the system, there are lots of guides on the internet that would help diagnose and ascertain the root of the problem based on errors showing on the laptop's monitor.
If the issue involves hardware or physical damages like a broken screen, motherboard failures and power failures, etc. then you require the service of profession laptop repair technicians.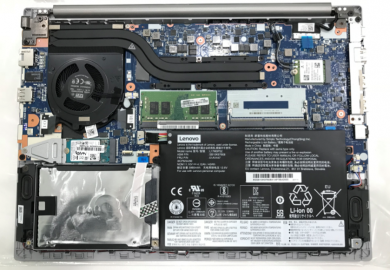 Where's the best place to fix your faulty laptops, Service Centers or Computer Repair Outlets?
Once you are sure, the fault with your laptop is hardware-related, the next line of action is to determine where you should be taking your damaged computer or laptop for fixing. There are usually two alternatives; taking it to computer repair shops or the laptop's manufacturer service center. If the warranty on your laptop or computer is still within the specified period, then it is advised you take the laptop to your brand's manufacturer service center. This is because the warranty period guarantees free diagnosis and repairs or fast replacement if the system is damaged as a result of unintentional or factory errors.
Differences between Service Centers and Laptop Repair Outlets
It is believed that technicians from service centers are better experienced than their counterparts from conventional laptop repair shops. While this may be true in some cases, some of these freelance laptop repair technicians have encountered a wide range of laptop problems and are more experienced than their service center counterparts who are trained only in fixing problems associated with a particular laptop brand. For instance, a freelance laptop repair service company or technician knows the best laptop LCD display to recommend when fixing laptop screen problems compared to service technicians from a particular brand. Want to know more details on laptop repair? Go on breakfixnow.com.sg for more information on laptop repair service.