WhatsontheTop
To generate the income – this is the ultimate goal of establishing your own site. Of course, before you get there you have to pass through the procedure – decide on what you want to focus, gather your team, brainstorm, execute your plans, review your actions, create valuable contents, maintain your site, attract clients (and lead them into buying from you) and then start all over again. Mind you. These activities are just big pictures. We have not gone into much details of the actual works which involve a lot of document recording for each client that you are serving.
Make sure your team has the following groups – the group that would focus on acquiring clients, a group that would provide quality content and group that would focus on money.
1. Acquiring clients – the group who focuses on this does not only monitor paid traffic campaigns but also monitor analytics. They are responsible for lead generation so that you would never run out of clients to offer your services to.
2. Providing quality content – this is the heart of your site. If your potential clients visit your domain and find irrelevant topics or discussions then chances are they might not visit again. Provide quality the first time and all the time.
3. Maximizing the revenue – this is as important as the first two groups because this will close the process and allow it to start over again while you are generating your income.
Having said the most important groups that your team should have, you should also be aware that each group is composed of individuals with their corresponding responsibility and each are expected to produce the outcome that you have expected of them. Therefore, considering an output management system is just the right thing to do.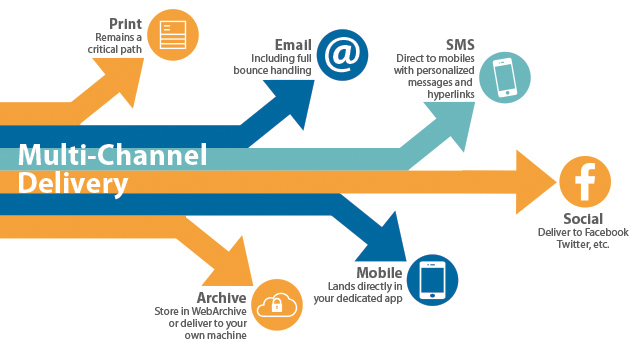 "Will it reduce my backlogs and minimize delays?" Definitely, yes. With the right system, your process would flow smoothly and becomes repeatable. Most importantly, no task is forgotten since everything would be scheduled properly. Say if you have the group of writers or blog commenting team who need to monitor their tasks, they don't have to worry if they are missing on something since they have the right system.
Another advantage of this system would be the management of your clients' feedback, which is really important in order to achieve the revenue you are targeting. And when we say clients, they are not just the ones you talk with personally but they are also those you deal with online. And mind you, there are hundreds and thousands of them. The absence or presence of a tool that would manage their demands plays a major role in your success.
Remember to pick the right provider such as DocPath for this system so that you would be able to deliver your clients the expected service they deserve.